The vineyards
what makes us unique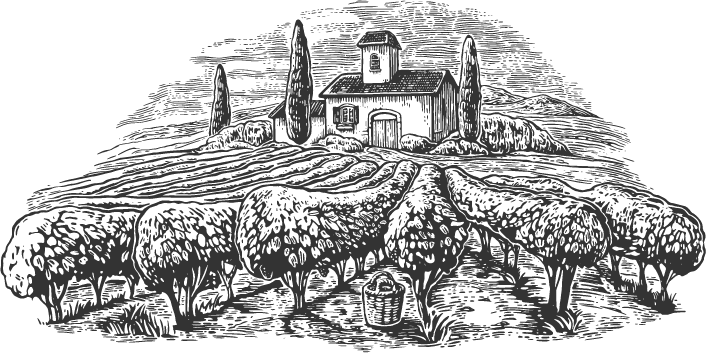 Le Thadee's wine estate was estabilished selecting and acquiring some of the best vineyards that used to belong to an important winemakers family of Montefalco: different cultivars' vineyards in which Sagrantino, Sangiovese, Grechetto, Merlot, Cabernet Sauvignon and Trebbiano grapes grow, on the gentle slopes spread across the circumscribed territory of Montefalco. The uniqueness of the territory and its terroir, united to a cultivation that fully respects the environment with an appropriate harvest, rigorously hand-picked, facilitate achieving the company's objective contributing to the great quality of the grapes and consequently, of our wines.

Le Thadee's production offers an array of eight wines
Montefalco Rosso DOC

38%

38%

Montefalco Grechetto DOC 2018

23%

23%

Montefalco Sagrantino DOCG

16%

16%

Rosso Umbria IGT

13%

13%

Rosato Umbria IGT

6%

6%

Spoleto Trebbiano Spoletino DOC

3%

3%

Sagrantino Passito

1%

1%
Our vineyards geo-localization
Azienda Agricola le Thadee
Our method
what makes us unique
The passion makes  better wines
A team of young and highly experienced professionals, with great passion, competence, and a deep knowledge of the territory, succeeds in providing to the most demanding connoisseurs, wines with flavours and
organoleptic properties of striking peculiarity.